Kathryn Hall has been named chair of The Andrew W. Mellon Foundation's Board of Trustees, succeeding Danielle S. Allen who announced her retirement after eleven years at the foundation.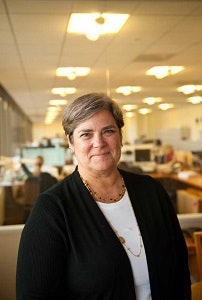 Hall is also the founder and co-chair of Hall Capital Partners LLC, where she serves as a member of its Executive Committee and Investment Review Committee, according to a Mellon Foundation release. She also previously was a general partner of Laurel Arbitrage Partners, a risk arbitrage investment partnership that she established in 1989.
Hall first joined the Foundation's board in 2012 and began serving as the board's vice chair in March 2018.
"The well-being of democratic societies depends on preserving an environment that lets the arts and humanities flourish. No organization in the world understands that better than The Andrew W. Mellon Foundation," said Hall. "I look forward to building on Danielle's extraordinary record of success and working closely with the Board to support the Foundation in its critical work."