Dr. Roger W. Davis has been appointed the first African-American president of the Community College of Beaver County (CCBC). Davis is also the youngest person to lead the college in its 52-year history.
"After a thorough and rigorous vetting process, we are proud and excited to announce Dr. Davis as the next president of CCBC, said board chair Dr. Robert Postupac. "He is a dynamic, approachable forward-thinking leader who will continue to advance the college and drive its strategic plan forward."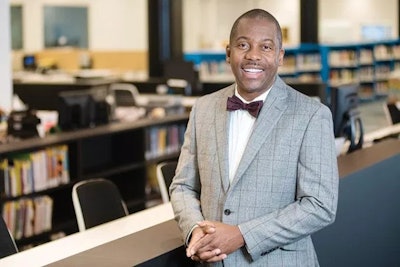 Davis first joined the college in 2016 as the executive vice president and provost and, most recently, served as CCBC's interim president. Prior to CCBC, he served as associate vice president for instruction and academic services at SUNY Rockland Community College.
"It has been a pleasure to serve as interim president over the last several months, and I look forward to continuing the momentum we've built," said Davis. "CCBC is uniquely positioned to help both traditional and non-traditional students advance their careers and their lives, and I'm delighted to be able to continue working alongside such phenomenal faculty and staff and to continue engaging with our student body."
The community college has made several accomplishments since Davis became interim president in May 2018, such as securing over $4.5 million in grants and gifts; establishing a new strategic plan focusing on the areas of enrollment, retention, completion, fiscal strength, and satisfaction; and spearheading community engagement activities. Davis also helped reignite a campus culture of openness and inclusion through new core values aligned with respect, accountability, integrity, prioritizing students and excellence, according to the HBCU Campaign Fund.
Davis is involved in several local professional and community organizations, such as the Beaver County Chamber of Commerce, the United Way of Beaver County and the Franklin Center of Beaver County, where he serves as the board chair.
Davis received a bachelor's degree in English from the University of Maryland Eastern Shores, a master's degree in adult education from Coppin State University and a doctorate in urban educational leadership from Morgan State University.