Dr. Karen A. Stout, president and CEO of Achieving the Dream (ATD), has been appointed to the newly created National Junior College Athletic Association (NJCAA) Foundation Board.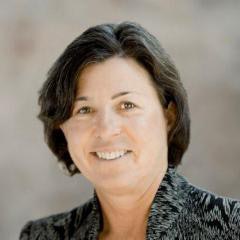 The NJCAA foundation was established to support the mission and goals of the NJCAA, the governing body of two-year college athletics. As the association's fundraising entity, the foundation will provide for more opportunities for student-athletes and member institutions through scholarships, community service projects and new initiatives, according to an ATD release.
"We are thrilled to have Dr. Stout join the NJCAA Foundation Board for many reasons, some of which include her extensive leadership at the two-year college level, her past experience as a student-athlete, and her desire to help showcase and support the NJCAA overall," said Dr. Christopher Parker, president & CEO of NJCAA. "She is a true leader and ambassador of the two-year college student and her role with the Foundation board will be outstanding."
Stout, who herself was a student-athlete, a community college coach and a community college president, understands the influence of athletics in creating a strong sense of belonging for students and a peer support system that helps with a college's retention rates.
Other individuals who were recently appointed to the 30-member board include: Gary Broadhurst, associate dean athletics at Mohawk Valley Community College; Catawba Valley Community College president Garrett Hinshaw; Joel Matthews, Bank of America – Merril Lynch financial adviser and Gemini Sports Group president Rob Yowell.
Stout said she is "eager to help make connections between equitable funding of programs for men and women in NJCAA-sponsored athletics and the connections between athletic participation and access and academic success."
"We often don't think of athletics as being student success programs," Stout added. "I want to raise awareness of how essential these co-curricular opportunities are for student-athlete entry into our colleges as well as persistence and engagement."
"The NJCAA Foundation is a significant endeavor that will create new opportunities for our nearly 60,000 student-athletes and over 500-member colleges across the country," said Parker. "This is a monumental addition to the NJCAA and the leaders that have chosen to join the Foundation will be making history for two-year collegiate athletics in the United States."