University of Virginia (UVA) administrators have announced that it will pay at least $15 per hour to all full-time, benefits-eligible employees in its academic division and medical center. The adjustment will begin implementation on Jan. 1, 2020.
"As a university, we should live our values – and part of that means making sure that no one who works at UVA should live in poverty," university president Dr. Jim Ryan said in a message to the UVA community.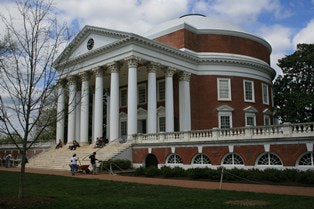 The living wage adjustment will positively impact the paychecks of 1,400 full-time, benefits-eligible employees representing around 60 percent of workers who currently make less than $15 an hour. University administrators are still determining how to address the wages for the remaining 40 percent of its full-time staff employed by contractors who are making less than $15 an hour, according to a UVA release.
"Over the next few months, my team will be working on a plan to extend the same $15 commitment to contract employees," Ryan said. "This is legally and logistically more complicated, but our goal is to make it happen."
Currently, UVA's lowest-paid employees make at least $12.75 per hour. With this wage adjustment, their annual gross pay will increase to over $4,500.
Charlottesville will be among other cities such as Seattle and San Francisco have raised their minimum wages to $15 an hour, in addition to companies such as Amazon and Target. The University of California and Duke University have also made the living wage adjustment.
The wage increase is only the first step in the institution addressing that issue and others identified by the working group, Ryan said.
"This issue has been front and center at UVA for more than two decades, in part because it's difficult to completely solve," Ryan said. "But I don't believe the perfect should be the enemy of the good, and the fact that we can't do everything all at once shouldn't keep us from doing what we can, for the employees we can, as soon as we can."