The University of Texas (UT) has announced that Bill Powers, who previously served as its president for almost 10 years, passed away on Sunday at UT's Dell Seton Medical Center. He was 72.
The cause of death came from complications from a fall and a rare, adult-onset muscular disorder called oculopharyngeal muscular dystrophy, according to university officials.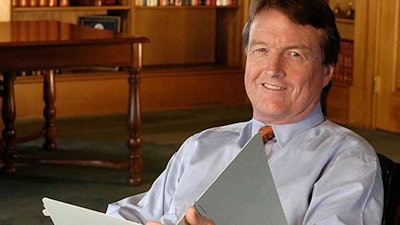 Powers had been hospitalized in September after falling outside the UT School of Law. Rehabilitation and additional hospital visits followed. Powers was also hospitalized in 2011 with a pulmonary embolism – or a blockage of a lung artery – and was treated with blood thinners and soon recovered.
Powers was the second-longest-serving president in the university's history, where he served for over nine years before stepping down in June 2015. Under his leadership, the university refurbished the undergraduate curriculum; finished an eight-year fundraising campaign that generated $3.1 billion; kick-started the ESPN-owned Longhorn Network in an agreement which gave the campus $300 million over 20 years; and worked with local, state and UT System leaders to create the Dell Medical School, according to The Statesman.
"Bill was an eloquent and fierce champion for UT students, faculty and staff," said Powers' successor, UT president Dr. Gregory L. Fenves. "Never was this more evident than in the early and mid-2010s, when Bill put every ounce of himself into defending the soul of our university. He bravely stood up for what was right, and he fought against a view of higher education that would have compromised UT's constitutional charge to be a 'university of the first class' while setting a dangerous precedent for public research universities across the nation."
Texas A&M University System chancellor John Sharp said: "There was no greater defender of higher education and the students we serve than Bill Powers. He will be missed by a grateful state of Texas."