The University of Dallas (UD) has named two-time alumnus Dr. Thomas S. Hibbs as its ninth president.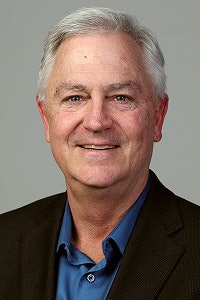 Hibbs is the first UD alumnus to become president, and currently serves as the inaugural dean of the Honors College and distinguished professor of Baylor University.
He also is the director of Baylor's programs in Washington, D.C. where he coordinated student internships, monthly faculty events and a religious liberty initiative with Georgetown University. In this role, he also helped organize and participate in Baylor's study abroad programs in Italy, Greece and Turkey.
Hibbs first came to the Irving, Texas campus in 1980 as a Holy Trinity seminarian, after studying business at the University of Maryland for two years. He left Holy Trinity a year later to pursue his true calling – the intellectual life that he discovered at UD, according to a Dallas release.
"I am humbled and honored by this appointment, which allows me to return to the university where I first learned what Catholic liberal education is all about," said Hibbs. "My experience at a number of other academic institutions since I left UD has only confirmed in my mind the distinctive and indispensable role of the University of Dallas in the landscape of American higher education and in Catholic education across the globe. I am especially honored to be joining a university with such a well-earned reputation for excellence in teaching, at the center of which is a faculty that combines scholarly achievement with devotion to the craft of teaching."
Hibbs earned a bachelors' degree in English and a master's degree in philosophy from the University of Dallas and a master's and a doctorate in Medieval studies from the University of Notre Dame.