Carillion Clinic's Jefferson College of Health Sciences, located in Roanoke, Virginia is a step closer to merging itself with Radford University after the state General Assembly passed, and Gov. Ralph Northam signed, a bill authorizing the merger to take place.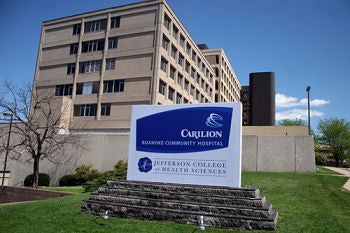 "We are thrilled," said Radford University Spokesperson Caitlyn Scaggs. "The significance of this approval is a clear demonstration of the overwhelming support for our bold initiative with this merger."
The merger, first announced in January 2018, will add the 1,100-student private institution to Radford University's Waldron College of Health Sciences. A majority of the programs offered at Jefferson, such as nursing and emergency services, will continue as part of the new Radford University Roanoke division, according to CBS-affiliate station WDB7.
Radford, Jefferson and Carillion have a separate partnership at Carillion Community Hospital in Roanoke, which makes the merger a good fit for all institutions, officials said.
With approval of the state complete, the next step is receiving accreditation, which will be examined by the Southern Association of Colleges and Schools Commission on Colleges (SACSCOC). SACSCOC is the current accreditor for both Radford and Jefferson.
Officials hope to have the accreditation process complete in June, and have the first cohort of students starting at the Radford Roanoke Division in August 2019.