Verna L. Williams has been named the first African-American dean of the University of Cincinnati (UC) College of Law.
Williams, who currently serves as the interim dean and Nippert Professor of Law at UC will begin her new role on April 1, pending approval by the university board of trustees.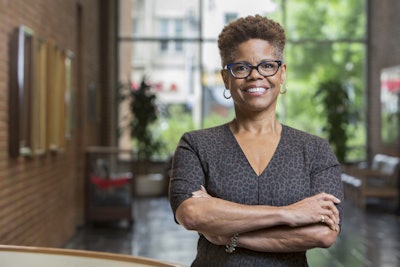 "I am confident Verna's strong leadership and progressive vision for the college coupled with her legal practice in both the public and private sectors will continue to propel the College of Law forward as we create our Next-minded future," said Dr. Kristi A. Nelson, provost and executive vice president for academic affairs.
"I'm thrilled and honored to be asked to continue the College of Law's positive trajectory," said Williams. "I look forward to working with the university and our regional community to teach and graduate future legal innovators."
During her time as a professor at the school, Williams co-founded and co-directed the university's Center for Race, Gender and Social Justice and co-directed the joint-degree program in Law and Women's Studies at UC, according to a UC release.
She teaches courses in family law, gender discrimination and constitutional law. Williams' research focuses on the intersection of race, gender and class in education law and policy and has presented papers at several conferences like the American Association of Law Schools.
She received a bachelor's degree in Spanish from Georgetown University and a J.D. from Harvard Law School.