College of St. Joseph president Dr. Jennifer Scott has announced that the school will close its doors at the end of the current semester, citing issues with financial stability.
The small, independent college located in Rutland, Vermont currently serves around 200 students and employs a little over 90 people. The first priority of college officials, Scott said, is to help the students maintain their education with as little disruption as possible.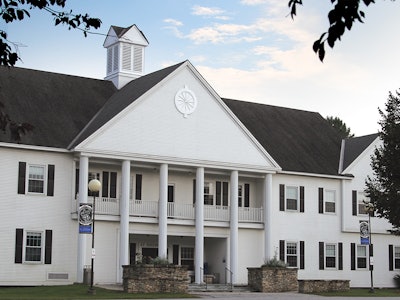 According to a St. Joseph statement, the college has established teach-out agreements with Castleton University, Vermont Technical College, Norwich University, the College of Our Lady of the Elms and Chatham University. A few other agreements are currently underway as well.
After Scott made the announcement, she said she believed "sadness and disappointment have been the prevailing mood" on campus the following day, according to the Rutland Herald.
"Also, I received a lot of emails that suggest everyone knew this was a possibility," she said. "It's just not the outcome that anyone had hoped for. But I've received a lot of emails and phone calls of support from the community as well as from students, staff and faculty. That's what makes this place and community so great."