Ithaca College has announced that Dr. Mildred García, a national leader in higher education and president of the American Association of State Colleges and Universities (AASCU), will be the commencement speaker for the college's 124th Commencement ceremony to be held on Sunday, May 19.
She will also be awarded an honorary Doctor of Letters degree at the ceremony.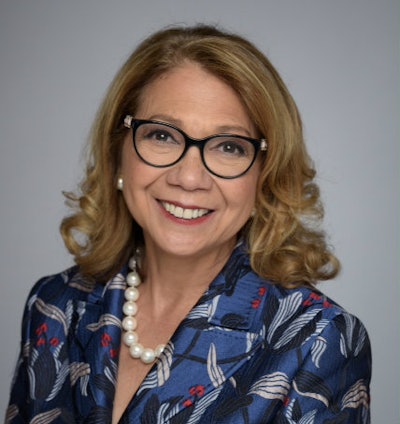 García is the first Latina to lead one of the six higher education associations based in Washington, D.C. In her current role, she works to influence federal policy and regulations on behalf of AASCU member systems, colleges and universities.
Dr. García has been an inspiration to me, both throughout my career and in my personal life," said Ithaca College president Dr. Shirley M. Collado. "As a first-generation college student and Latina pioneer in higher education administration, she has done incredible, visible and highly successful work around creating inclusive environments for both learners and leaders, and ensuring full participation in academic and professional spaces for people who have been often underserved and overlooked. I am thrilled that she's going to be with us for our Commencement this spring, and I look forward to joining our graduating seniors, their families, and our faculty and staff in hearing her tell her story."
Before her time at AASCU began, she served as president of California State University Fullerton and California State University Dominguez Hills, where she became the first Latina president in the largest public higher ed system in the nation.