City University of New York (CUNY) Citizenship Now! and the CUNY School of Law have announced a new partnership that will support immigrants in New York and will kick off the partnership with a free clinic for green card holders on April 13.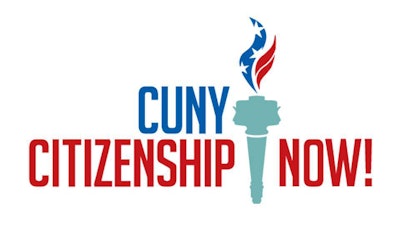 The event, to be held from 11 a.m. to 2 p.m. at the CUNY School of Law, will help green card holders apply for U.S. citizenship with assistance from CUNY law students working with experienced Citizenship Now! immigration lawyers. During the clinic, the law students and lawyers will educate prospective U.S. citizenship applicants about what is needed to be eligible for naturalization, help them fill out their applications and advise them about navigating the process.
The Citizenship Now! project offers the most comprehensive university-based immigration and citizenship law program in the country and has helped over 300,000 immigrants towards U.S. citizenship since its launch in 1997.
"The partnership between the nation's premier university-based immigration law service program and the nation's leading public interest law school is an example of CUNY's commitment to serving New York's immigrants," said CUNY interim chancellor Dr. Vita C. Rabinowitz. "Pairing the accessible, high-quality education we offer all New Yorkers with free citizenship assistance, CUNY is proud to welcome and support new Americans in our city."