Nationally recognized scholar and higher education leader Dr. Stella Flores has been named the recipient of the 2019 Alumni Council Award for Outstanding Contribution to Education by the Harvard Graduate School of Education.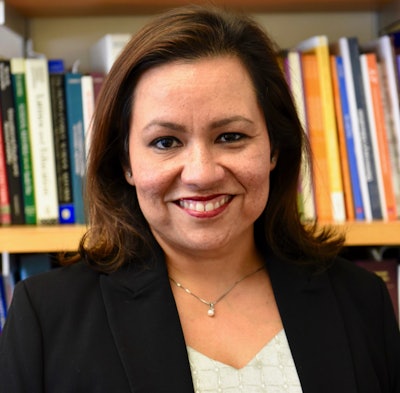 Flores currently serves as the associate dean for faculty development and diversity and associate professor of higher education at New York University (NYU). She also is the director of access and equity at NYU's Steinhardt Institute for Higher Education Policy.
Flores has spent her career seeking to increase equity and college education access for low-income and underrepresented students.
"I am driven by the promise of the American dream, although, ironically, the research has clearly said this is often more of a dream than a reality for certain populations," says Flores, an expert on affirmative action. "Still, I remain committed to finding locations of hope and change, identifying barriers for removal, and developing interventions that can change the course of a student's life, for not only a better life but for optimal choices."
The alumni council selects a recipient according to their outstanding service, impactful work efforts and dedication to education, according to a HGSE release.
"When I heard of the award, I immediately thought of my parents," Flores says. "I know they would be proud of me, but what I really want is for them to be proud of themselves. This is a family accomplishment…. It is rare for someone from my area of the country, the South Texas border, to get to Harvard — and then to win this honor."
Flores will be recognized for the Alumni Council Award during the HGSE Convocation ceremony on May 29, 2019.