Dr. Sumun L. Pendakur, chief learning officer and director of the Equity Institutes within the USC Race and Equity Center, will be the University of Michigan-Flint campus' commencement speaker during its 2019 spring graduation ceremony.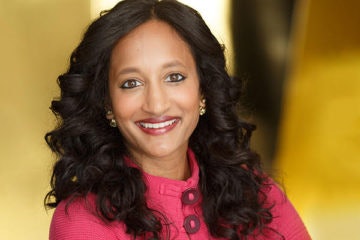 "It's a tremendous honor to serve as commencement speaker for the University of Michigan-Flint," said Pendakur, whose work focuses on social justice and racial equity. "Serving as speaker gives me an opportunity to recognize the journey of students who have persevered, sometimes struggled, and sometimes thrived. It gives me a chance to pay homage to many of their families who supported them along the way."
Before she joined the Race and Equity Center, Pendakur served as assistant vice president for diversity and inclusion at Harvey Mudd College and as director of the Asian Pacific American Student Services at USC, according to UM Flint Now.
Pendakur received a bachelor's degree in history and women's studies from Northwestern University, a master's degree in higher education administration from the University of Michigan-Ann Arbor and a Ph.D. from the USSC Rossier School of Education.
"As a Wolverine, I share in the new graduates' excitement," she said. "Having a chance to experience a Michigan education, I now celebrate these graduates who are ready to tackle all the thorny problems in life, and to do so with courage, skill, and joy."