Dr. Paul Gilroy of King's College London has been presented the Holberg Prize by Crown Prince Haakon of Norway.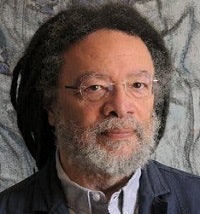 Gilroy, professor of American and English literature, was feted at an award ceremony Thursday at the University Aula in Bergen in Norway. The honor, for outstanding international research, is a cash prize of approximately $700,000.
"I want to express my profound gratitude to the Holberg Prize Committee, and indeed to the people of Norway, for this extremely generous and very surprising award," said Gilroy. "The award still feels baffling and will for some time to come."
Gilroy, a preeminent scholar of modernity's counter-history and one of the most internationally renowned contemporary British intellectuals, received the award for his strong influence on academic fields such as cultural studies, critical race studies, anthropology, history, sociology and African-American studies. His scholarship has long set the terms for investigation and study in areas such as the Black Atlantic world, cultures generated by diasporic relations, colonialism and the role of racial and ethnic hierarchies.
In August, London-born Gilroy will assume an appointment as a professor of humanities at University College London, where he also has been appointed founding director of the new Centre for the Study of Race and Racism.
Before joining King's College London in 2012, Gilroy, 63, held positions at various other institutions, including Yale University, Goldsmiths' College, the University of London and the London School of Economics.
An author of seven books and co-author of three, he has worked as a researcher, journalist, curator and musician. His subsidiary career as a critic and commentator specializing in the literature, music, art and expressive cultures of the African diaspora has involved him in writing for numerous scholarly journals and other publications.