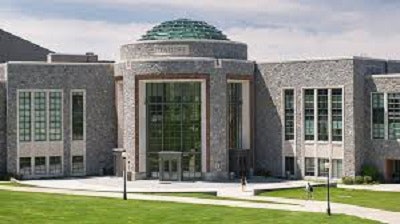 Marist College president David Yellen has resigned, according to the Poughkeepsie Journal.
Named Marist's fourth president in 2016, the Journal noted, Yellen did not cite a reason for his abrupt departure in a statement released by the school.
Yellen commented in the statement, "I am very proud of the many things that were accomplished during my time at Marist. I am sorry that I will not be here to see these things come to fruition, as I am sure they will, but I am extremely grateful for this experience and for the wonderful support I received from many at Marist."
Dr. Dennis J. Murray, Marist's longtime former president, has been tapped to lead the institution as interim president. The Journal noted that Murray had the title of president emeritus and has remained active with the institution.
The Marist release noted that Murray was one of the longest-serving higher ed presidents in the nation when he retired in 2016 after 37 years at the helm. Ross Mauri, chair of the Marist College board of trustees, indicated that in coming months the Board of Trustees will begin consulting with faculty, students, alumni and other stakeholders regarding the selection of a new president.
The Journal noted that it is the hope of Marist leadership that Murray's appointment as interim president will allow the institution to maintain continuity. Though the news was a surprise to students and alumni, the Journal noted that some celebrated the news and local officials welcomed the return of Murray.
The Marist release noted that under Yellen's leadership, Marist announced plans to start a new medical school; opened a location in midtown Manhattan in New York City; and launched its first-ever doctoral degree, the Doctor of Physical Therapy Program. Additionally, a number of building projects came to fruition including the opening of the North Campus Housing Complex and the opening of the Steel Plant, a facility for Marist's fashion and art and digital media programs.
According to the Journal, Yellen will pursue other higher education leadership positions after a sabbatical.