Claflin University is the 11th and most recent historically Black college or university to partner with Texas-based education tech start-up Upswing to help their online students connect to support resources on campus.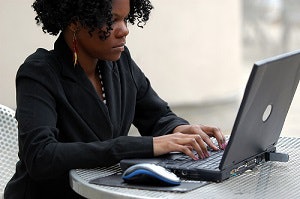 The collaboration will involve Upswing creating an engagement platform customized to fit the particular needs of students attending the New Orleans institution online.
Syed Hasnain, Claflin's director of online education, said the school was looking for ways to provide effective online tutoring and other services that promote retention of online students.
Upswing responded with Online Student Engage, a 24-7 tutoring platform that gives students easy access and has the look and feel of a social media platform to encourage usage. It connects students with Claflin online tutors for in-person and online sessions with flexible scheduling.
Upswing also provides a resource that will allow Claflin's online students to submit their papers to Upswing, where a Claflin or Upswing tutor then takes the material out of the queue and evaluates it for content and structure. The student gets the paper back in 24-48 hours to review feedback and make improvements before resubmitting the final paper to the queue.
Students also will have access to Ana, an SMS-based virtual assistant and mass-communication tool that answers questions, sends reminders, schedules sessions and reaches students on their phones.
Additionally, administrators can access a dashboard that aggregates and summarizes usage data to track student performance and create alerts and reminders, gaining detailed knowledge to make informed decisions relative to student success and retention.