Military veterans share unique experiences such as overseas deployments, a demanding lifestyle, and challenges such as health problems or needing to find a new career when they transition to civilian life, and a new program at Rutgers University–Camden will prepare them for civilian careers as nurses who will care specifically for other veterans.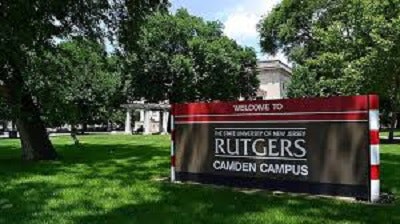 The Veteran Nurses in Primary Care program, funded by a three-year, nearly $1.5-million grant from the Health Resources and Services Administration (HRSA) under the U.S. Department of Health and Human Services, is the only program of its kind in the Delaware Valley and New Jersey.
Veterans understanding veterans and preparing veterans for a career as a civilian is the idea behind the initiative. The program also will focus on providing education to community-based primary-care registered nurses and other clinicians, nursing faculty, and clinical instructors to help meet the needs of veteran clients
"We recognized a need for health-care services for veterans that would help bridge the relationship between them and the health-care provider," said Dr. Kevin R. Emmons, a clinical associate professor at the school and a U.S. Army veteran who serves as a member of the Army Reserve. "One of the best ways to do that is by having the health-care provider, and in this case the nurse, be a veteran themselves. This can instantly build a bond between the veteran client and nurse."
Applications are now being accepted for the first cohort of eight students, who will begin taking classes in the fall semester.