As part of the Uncornered Photo Documentary Project, an outdoor public art exhibit in Boston will feature giant photos of former gang members along with their stories about being paid to pursue college degrees.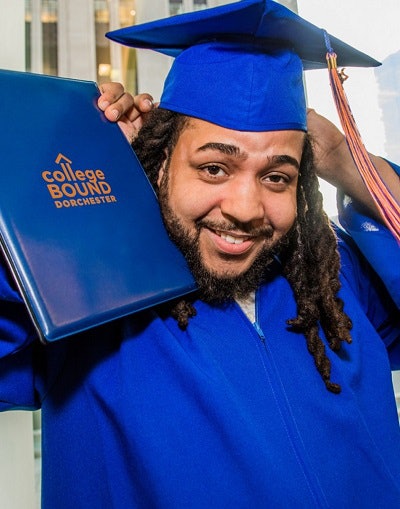 Celebrity photographer John Huet worked alongside PJA Advertising and Marking to create the 26-piece photo series that was inspired by the work of College Bound Dorchester's (CBD) Boston Uncornered. The exhibit will run from Aug. 13-25.
Boston Uncornered aims to help end generational urban poverty by offering former or current gang members the opportunity to earn high school equivalency and then pursue a college degree. Students are provided a $400 weekly stipend and given peer mentors for emotional support.
According to College Bound Dorchester, 70 percent of Uncornered students matriculate to college. Comparably, less than one percent of the gang-involved or formerly gang-involved matriculate to college nationwide.
"Instead of being the instigators of violence they once were, these 'core influencers,' who are a city's biggest disruptors with the most influence, become positive role models for their peers, showing others a better way," CBD says.