Dillard University's College of Business has received a $250,000 donation from AT&T, which will help fund internship opportunities and curriculum development.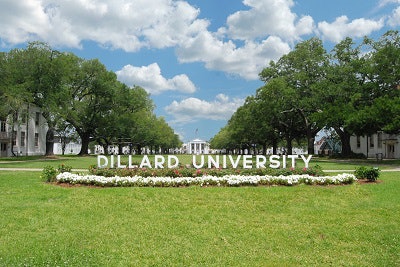 Additionally, it will support students looking to pursue graduate school and prepare them for the Graduate Record Examination (GRE) or Graduate Management Admissions Test (GMAT).
There was a ribbon-cutting ceremony at the grand opening of AT&T's new store Aug. 21 in New Orleans to celebrate.
The donation was made in honor of Joyce Roche, who recently retired from serving on AT&T's board of directors. She is also a Dillard aluma, according to university officials.
"Dillard University has a long history of preparing young people for successful futures, where they have an impact in their communities and cultivate opportunities for others to thrive, and we are proud to support them as they continue to refine and enhance their programs and curriculum," said Sonia Perez, president of AT&T southern states.