Alamance Community College (ACC) in North Carolina received a $97,500 grant from Duke Energy that will go toward maintaining and cleaning the Haw River, which is local to campus.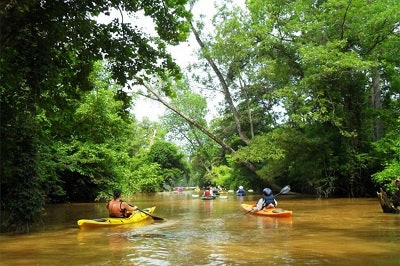 Nearby parking lots have caused gas and oil to leak into the river, Fox 8 News reported.
Some of the donation will go toward creating an outdoor classroom.
ACC students will work to create a natural Piedmont prairie by planting wildflowers and grass to attract wildlife. The prairie will become a live lab for students once planting is complete, according to Fox 8.
Additionally, the funding will help build a new Haw River access point for public kayak and canoe use.
Both the native prairie and launch site will be ready next fall.