The Association of College and University Educators (ACUE) and Sova, a higher education consulting company, are partnering on a certificate in guided pathways implementation, an educational approach that focuses on helping students plan out and complete their academic paths. Faculty members can earn the new credential starting next fall.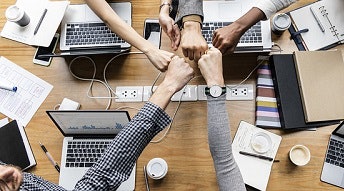 The guided pathways movement has led to "significant progress," Sova co-founding partners Dr. Alison Kadlec and Dr. Paul Markham said in a statement. "But not nearly enough has been done to meet faculty where they are, speak to their interests and bring them into this work as true partners. Our collaboration with ACUE aims to address this gap and help the guided pathways movement to have the strongest possible impact on student success."
The new certificate comes after a year of research and design in collaboration with faculty and administrators.
"It's hard to overstate the influence of faculty on students' career interests, choice of program, depth of learning, and determination to complete their studies,"ACUE Chief Academic Officer Dr. Penny MacCormack said in a statement. "We're going to ensure that faculty have a rich understanding of their role in guided pathways and are equipped with evidence-based teaching approaches."