At Governor's Square Mall in Tallahassee, Florida, the department store chain JC Penney hosted the annual Suit-Up event Sunday.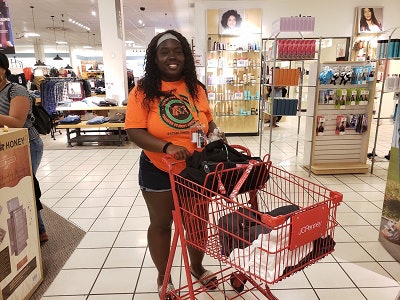 Florida Agricultural and Mechanical University (FAMU) students gathered at the mall where they were given the opportunity to purchase professional attire at a 60 percent discounted rate, the school's press release reported.
The event also included a raffle, refreshments, live entertainment, makeovers by Sephora and hair consultations by JC Penny's Salon.
Additionally, 15 students from the event won free suits from FAMU's President Dr. Larry Robinson, his wife Sharon Robinson and the FAMU Leadership Team.
This event preluded FAMU's upcoming Career and Internship Expo on Sep. 18, where students must dress professionally.