Bard College in New York received $165,000 from the GS Humane Corporation to fund five projects over the next two years aimed at combating hate.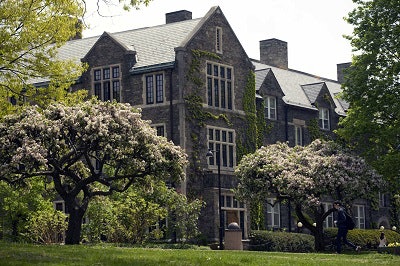 GS Humane Corporation is a charitable organization that educates communities on the humane treatment of all living things, according to Bard's press release.
The grant will go towards research under the school's Center for the Study of Hate, which is part of a Human Rights Project initiative.
Additionally, it will fund the development of hate-focused courses. Some topics include how individuals against hate can use social media more effectively as well as working together to develop a "cost of hate index."
"The increase in antisemitism and white supremacy in the United States warrants far more study and attention than what's currently allocated," said GS Humane Corporation executive director Glenn Opell. "We think Bard is the perfect laboratory for these studies and we're excited to support the innovative and vital work of BCSH Director Stern and his colleagues."