Next year, the ACT is offering students new test-taking options next year.
Starting in September 2020, students will be able to retake individual parts of the ACT exam, instead of retaking the whole test. They'll also have the option of taking the ACT online to get their results faster at ACT test centers on national test days. Students who take the test multiple times will receive their "superscore," their highest composite score, as well.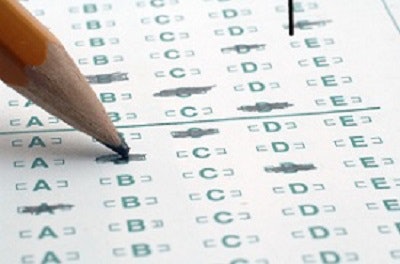 "Students come first at ACT, and these groundbreaking new options will directly benefit them, providing more choices, an improved testing experience, and a better opportunity to showcase their readiness and reach their maximum potential," ACT Chief Commercial Officer Suzana Delanghe said in a statement. "With these changes, ACT is evolving to meet students in the digital world in which they live. We want to do a better job of helping them succeed."
According to Delanghe, the new options are based in research that retakes for individual ACT sections are consistent with retakes for the test as a whole and superscores better predict how students will perform in college.
"We are simply offering new ways to take the ACT, saving students time and giving them the ability to focus only on subject areas needing improvement," she said.