Hampshire College has announced a new nontraditional educational model meant to break down barriers between academic disciplines, The Boston Globe reported.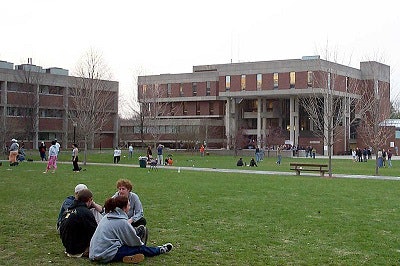 Approved by Hampshire trustees, the new system will get rid of Hampshire College's five interdisciplinary schools in favor of a more integrated structure in fall 2020. The college will offer more team-taught courses – centered around key questions rather than subjects – and plans to work on bridging academic affairs and student life.
Hampshire College is known for its creative approach to liberal arts education, notably its make-your-own majors.
It's also struggled financially in recent years. Last January, former president Dr. Miriam Nelson announced the college might have to merge or close because of its finances. The new educational model comes as Dr. Ed Wingenbach, the current president, prepares to prove that the school has improved its governance and financial conditions to the New England Commission of Higher Education, the college's accreditor.