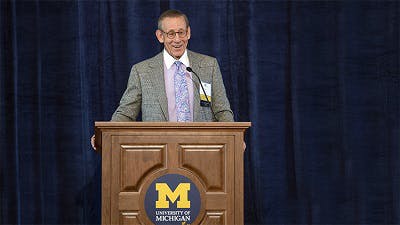 As part of an over $300 million development plan, the University of Michigan will open an innovation center in downtown Detroit, according to The Detroit Free Press.
The 190,000 square-foot innovation center will be built on the site of the aborted Wayne County jail project. The construction of the jail was halted in 2013 after the project was expected to go $91 million over budget. The site also had potential to be a Major League Soccer Stadium prior to the agreement to build an innovation center.
The center will focus on technology developments in areas such as automotive mobility, sustainability and cybersecurity with Michigan professors and researchers from various disciplines overseeing the projects.
This is part of a partnership between real estate developer and Michigan alumnus Stephen Ross and Detroit businessman Dan Gilbert. The project will also include the creation of hotel, with costs ranging from $500 to $700 million.