Jeffrey Bizzack, a California businessman, was sentenced to two months in prison for his role in the college admissions scandal.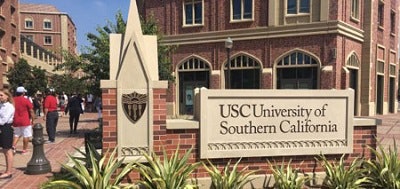 Bizzack paid $250,000 to get his son admitted to the University of Southern California (USC) as a fake volleyball recruit. He is the 12th parent to be sentenced in the scandal and one of 10 to receive prison time, according to The Washington Post.
District Judge Douglass P. Woodlock also gave Bizzack three years of supervised release, 300 hours of community service per year and a $250,000 fine.
Bizzack conspired with admissions consultant William "Rick" Singer to create a false profile for his son, who was formally admitted to USC in March 2018, to show him as a nationally ranked volleyball player and high school captain. The son was not charged with a crime and Singer pleaded guilty to conspiracy to commit racketeering and other crimes, The Washington Post reported.