Under the new Washington College Grant program, Washington residents from families earning less than the median income will be eligible for free or reduced college tuition, starting in fall 2020. The program is a recent expansion of the State Need Grant, The Seattle Times reports.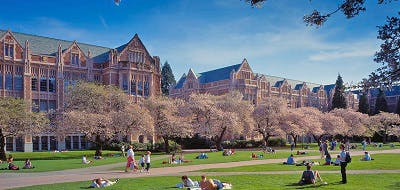 The $45 million program offers grants on a sliding scale. For families earning up to 55% of the median family income, grants will completely cover tuition, housing and activity costs. Students from families with 60% of the median family income can defray 70% of college costs, while families earning 70% only pay half of college costs.
The program is funded by a business tax supported by companies like Microsoft and Amazon in the last legislative session. The tax applies to tech companies with revenues of over $25 billion.
Participating schools include public two-year and four-year colleges as well as private colleges and universities in Washington.