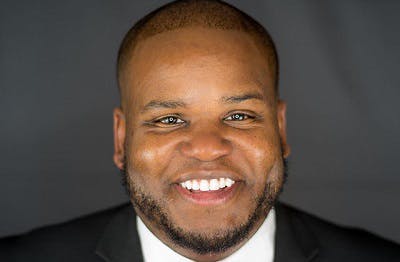 Dr. TaJuan Wilson, the former head of diversity, equity and inclusion at the University of Iowa (UI), has been paid almost $145,000 in salary, moving expenses, technology and "fringe benefits" costs while he looks for another job and works off campus for a "special assignment," The Gazette reported.
The university has not disclosed the location of Wilson's assignment, which involves data research and organization on diversity and equity strategies at other institutions. The university will present his findings once submitted.
Wilson resigned abruptly from his position after only 7 weeks on the job. The position had previously been vacant for two years and cost the university $103,592 in search consultant fees to fill, according to the Gazette.
Upon Wilson's resignation, the university chose to restructure the diversity, equity and inclusion division. Dr. Montserrat Fuentes, executive vice president and provost at UI, now holds the responsibility.