Syracuse University has added security patrols and cameras after a series of more than a dozen racist and anti-Semitic incidents on campus in November, USA Today reported.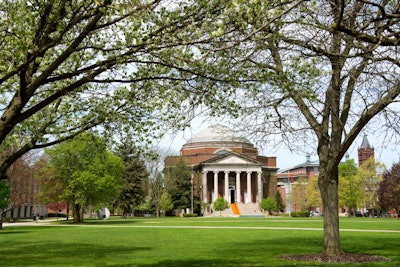 While police decided the incident didn't pose a threat to students, the enhanced security followed another "suspicious communication directed to a Syracuse University student organization" reported on Nov. 26.
In response to growing tensions over the past month, the campus community held a peace vigil at Hendricks Chapel on Wednesday.
For the future, university leaders indicated that they plan to refer more incidents to law enforcement.