For the first time in history, women comprise the majority of enrolled medical students in the U.S. at 50.5%, according to 2019 data released today by the Association of American Medical Colleges (AAMC).
With an increase of 2.6% between 2015 and 2018, the number of female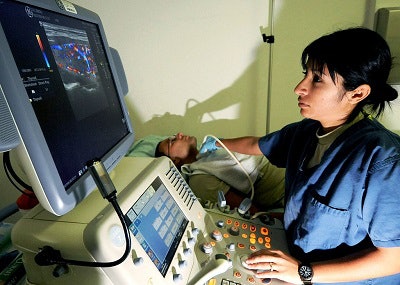 medical students has been continually rising in recent years. However, while the number of racially and ethnically diverse students is increasing, they remain underrepresented in the overall physician workforce. The data found a 6.3% increase for Hispanic and Latinx students, a 3.2% increase for Black or African-American students and a 5.5% increase for American Indian or Alaska Native students.
"The steady gains in the medical school enrollment of women are a very positive trend, and we are delighted to see this progress," said Dr. David J. Skorton, AAMC president and CEO. "However, the modest increases in enrollment among underrepresented groups are simply not enough. We cannot accept this as the status quo and must do more to educate and train a more diverse physician workforce to care for a more diverse America."
Meanwhile, the overall number of medical school applicants rose by 1.1% from 2018 to 2019 to a record 53,371, which the AAMC says is crucial considering the nation faces a projected shortage of up to 122,000 physicians by 2030. In response, 20 new medical schools have opened in the past decade and many schools have expanded their class sizes, allowing enrolled medical students to increase by 33% since 2002.