Donald Trump will sign an executive order targeting anti-Semitism on college and university campuses, according to the Associated Press.
The order will broaden the federal government's definition of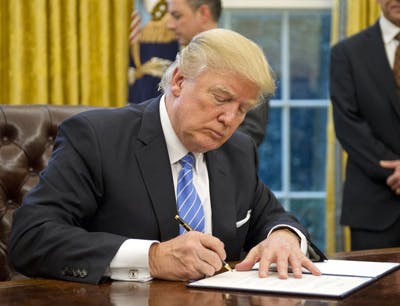 anti-Semitism, thus allowing schools more opportunities to enforce laws against discrimination while also allowing the government to withhold money from campuses deemed biased.
According to the AP, in the order, Trump is likely to include statements targeting Israel as potential instances of anti-Semitism under Title VI of the Civil Rights Act.
Meanwhile, critics of the order say it could hinder a student's right to free speech, especially where Palestine is concerned. But White House officials told the AP that the order is solely meant to target the rise of anti-Semitism on campuses nationwide, which has gone up 7% from the last academic year, according to the Anti-Defamation League's Center on Extremism.