North Carolina's Attorney General Josh Stein "lashed out" in response to the University of North Carolina's (UNC) gift of $2.5 million to a Confederate heritage group for the preservation of a Civil War memorial, according to The Washington Post.
Stein criticized the school, saying the money would be better spent helping students.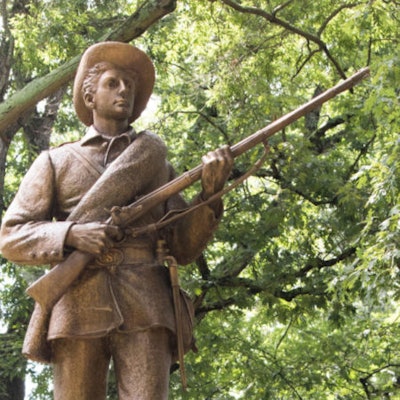 As part of the settlement, the university gave the statue known as "Silent Sam," which toppled after protests occurred on UNC-Chapel Hill's campus last year, to the North Carolina Division of the Sons of Confederate Veterans. At the time, Jim Holmes, a member of the UNC Board of Governors, cited "safety and security concerns," such as property damage and rising violence, as the reason for the deal.
On Wednesday, Stein stressed that his office had no role in negotiating the deal, as a top civil rights group challenged the legality of the university's settlement, questioning the legal, ethical and fiduciary duties UNC's Board of Governors holds to the public.
"There is no legal basis for an award of $2.5 million based upon the legal claims and allegations set forth in the Complaint, even if those claims and allegations were true," the Lawyers' Committee for Civil Rights Under Law wrote in a letter to both Stein and attorneys in the case. "This raises substantial concerns about the BOG's (Board of Governors) compliance with its fiduciary duties and the unlawful disbursement of public funds."