The University of Cincinnati (UC) board of trustees unanimously voted to discontinue the school's association with the name of slave owner Charles McMicken, reported The Cincinnati Enquirer.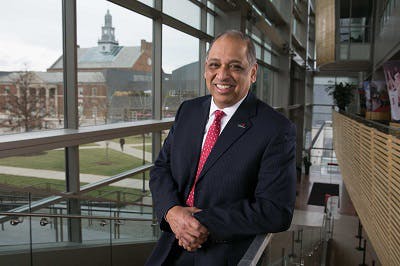 Upon dying in 1858, McMicken donated his land to the city of Cincinnati, requesting that a college be built "for the education of White boys and girls" on his property. His name can be found throughout the university today on buildings such as McMicken Hall, McMicken Commons and in the College of Arts and Sciences' commencement programs, diplomas and marketing materials.
Last year, UC President Dr. Neville Pinto requested that a group of university officials, professors and student leaders study the school's use of McMicken's name, after various student bodies began formally calling for its removal in late 2017.
While some worried that removing McMicken's name would erase history, student body president Chandler Rankin argued it would be a form of acknowledging the school's past.
"It's actually quite the opposite," he said. "African American students, when they get to campus … learn about Charles Mcmicken, what he meant to this community. And now they learn about his legacy but also learn more importantly that (this) institution was willing to acknowledge its history."