Tuskegee University President Dr. Lily D. McNair is taking a medical leave of absence for an undisclosed health issue, according to a statement released by the university's board of trustees.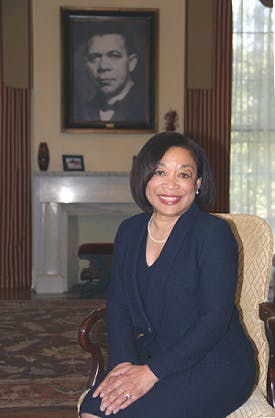 McNair will step away from the presidency on Jan. 15 and will be away for most of the Spring 2020 semester.
"Life sometimes presents us with unforeseen circumstances in our personal lives that cross over into our professional ones as well. Today's matter is one of those situations," said Board of Trustees Chair Norma Clayton in a letter announcing the news.
"Please be assured that Dr. McNair is fully committed to returning to her presidential duties upon her recovery," Clayton wrote. "The university's day-to-day executive-level operations are in the hands of a full complement of cabinet leaders…"
McNair—who became the first female president of the Alabama historically Black university in July 2018, has held a variety of administrative posts at colleges and universities across the nation, but was most recently at Wagner College in New York City.
Dr. Ruby L. Perry, the dean of the College of Veterinary Medicine and a Tuskegee alumna, has been named as acting president during McNair's leave.