George Washington University President Thomas LeBlanc has issued an apology for a remark he made comparing a majority support for fossil fuel divestment with majority support for "shooting all Black people," reported The Washington Post.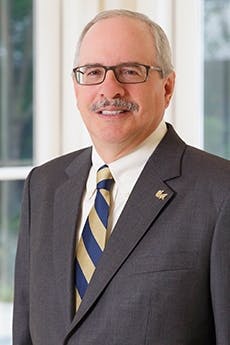 In a six minute video posted to Facebook, a first-year student approached LeBlanc and asked whether he would divest the university's holdings in fossil fuel companies and close the school's Regulatory Studies Center – a research hub with funding from donors such as ExxonMobil – if most students approved of the measure.
"Doesn't matter," responded LeBlanc. "What if the majority of the students agreed to shoot all the Black people here? Do I say, 'Ah, well the majority voted?' No."
Many students called the response tone deaf and racially insensitive.
In his apology statement, LeBlanc wrote: "I attempted to emphasize a point and used an insensitive example that I realize could be hurtful to members of our community. The point I was making — that majority rule should never suppress the human rights of others — was obscured by the example I used. I regret my choice of words and any harm I unintentionally inflicted on a community I value greatly."