The University of Southern California (USC) passed a new initiative on Thursday granting free tuition to future students from families with an annual household income of $80,000 or less, reported USA Today. In addition, the university won't consider home ownership as a factor in its financial need calculations.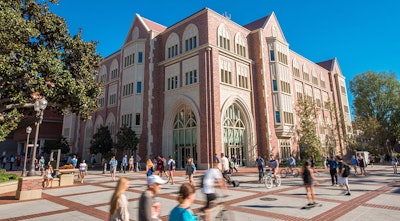 The new standard will take effect starting with first-year students entering the university in fall 2020 and spring 2021.
With the U.S. Census data reporting California's median household income as $71,000, USC estimates that about one-third of its new students in fall 2020 and spring 2021 will benefit from the initiative.
For the 2019-2020 academic year, tuition at USC cost $57,256, with an additional estimated price tag of $16,000 for room and board.