This week, fifty years ago, 89 African American students were arrested on the University of Mississippi's campus while taking part in a peaceful demonstration to protest inequality at the institution. Yesterday, some of those former students returned to the campus to receive a formal apology — and their diplomas — from the university, which is often referred to as Ole Miss.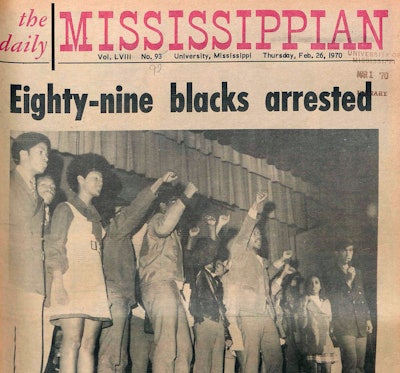 "I'm still grappling with the fact that I'm actually back here on campus," Linnie Liggins Willis said to WREG Memphis news. "I never intended to come back here, never planned to be back here."
Out of the 89 students arrested, eight of them, in particular, became symbols of the injustice. They're known as the 'Ole Miss 8'.
Willis, one of the 'Ole Miss 8', told WREG that although she had to wait 50 years, she found some satisfaction in receiving her diploma and an apology. However, she added that more still needs to be done on campus.
"I am sorry that your life was complicated by decisions made by the stewards of the institution at that time," said Noel Wilkin, provost and executive vice chancellor for academic affairs at Ole Miss, at the gathering. "I am sorry that you were forced to leave an institution that was created to give you opportunities."