Colorado State University (CSU) has experienced a three-fold increase in reports of bias, according to a review of 2018 and 2019 reports by the student-run newspaper, The Collegian, reported The Colorado Sun.
In the fall of 2018, the university changed its bias reporting model to track not just hate crimes, but incidents of bias as well. There were 25 bias incidents reported that fall, eight of which were related to race. In 2019, CSU received reports of 153 incidents that were determined to be bias-related, with 56 being related to race, ethnicity or color.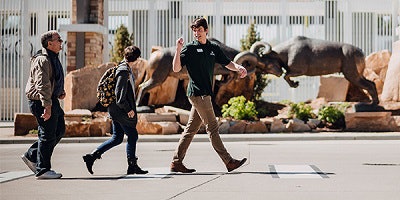 Bridgette Johnson, director of CSU's Black/African American Cultural Center, said she has recently seen an increase in the number of bias incidents reported on campus.
"While there has always been some type of complaint coming from students about the climate here at CSU as it pertains to race, over the last four to five years I hear (it) more often," Johnson said.
Not all incidents of bias qualify as hate crimes, said Scott Harris, chief of the CSU Police Department, in an email to The Collegian.
"Some incidents of bias that occur at CSU may be a hate crime if they meet the legal definition," wrote Harris. "However, many of the reported incidents of bias are not hate crimes; those incidents of bias are addressed by a group of University staff through a response that is separate from the criminal investigation of a hate crime that would be conducted by CSUPD."