Michigan workers helping on the frontlines of the coronavirus pandemic may be able to pursue a college degree for free, reported CNN.
The state's governor, Gretchen Whitmer, on Wednesday proposed "Futures for Frontliners," a program that if approved by lawmakers will be available to "essential workers" without a college degree. The program is intended to ensure "a tuition-free pathway to college." The program will be offered to hospital and nursing home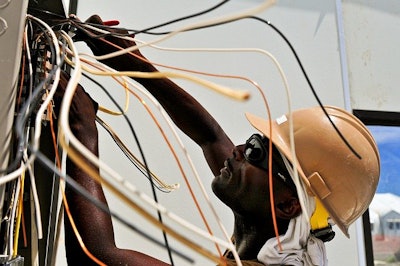 workers, grocery store employees, childcare workers, sanitation workers and delivery drivers.
According to a press statement cited by CNN, the governor hopes the program will help advance the state's goal of increasing the number of working-age adults with a technical certificate or college degree to 60% by 2030, from the current 45%.
"The Futures for Frontliners program is our way of saying 'thank you' to those who have risked their lives on the front lines of this crisis," Whitmer said in the statement, likening the proposal to the WWII GI Bill. "I want to assure all of our workers we will never forget those of you who stepped up and sacrificed their own health during this crisis. You're the reason we're going to get through this."