Mississippi's Belhaven University, a private Christian institution, has changed the name of a hall that a petition said was named after a segregationist.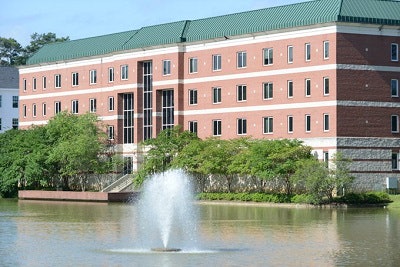 The university didn't give a reason for the name change.
Guy T. Gillespie Hall was named after a former president of Belhaven. It will now be called Lakeview Hall. Additionally, a gathering space earlier called Gillespie Commons has been renamed The Commons.
A recent petition calling for the name change said Gillespie attempted to justify segregation by using scripture.
"He [Gillespie] compares integration to Russian communism and [says] that desegregation, 'presents a serious threat to the whole cultural pattern of community life,'" said the petition. "In other words, segregation protects the cultural power of Whites."
Last month, Belhaven University, like many others in the state, called for a change in the state's flag which had a Confederate insignia. The symbol was removed from the state flag last week. Two days after the state governor signed a historic bill to remove the insignia from the flag, Belhaven University announced the Gillespie family supports the name change.
"With the gracious support of the Gillespie family, the Belhaven University Board of Trustees is renaming Guy T. Gillespie Hall," the university tweeted. "The 154 bed women's residence-hall, set on the edge of our Belhaven lake, will be renamed "Lakeview Hall."