Earlham College in Indiana is suspending the early decision option in its admissions program and is opting for an early action one instead, announced the school Monday, saying early decision isn't consumer friendly, especially during the COVID-19 pandemic.
According to the College Board, about 450 colleges and universities across the United States have early decision or early action admissions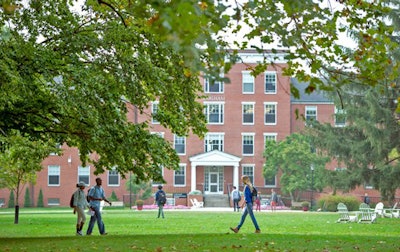 options. Early decision is the most commitment-heavy option in which high school students apply early to their first-choice institution. If they're admitted, they're expected to enroll, withdraw any applications to other schools (making it difficult to compare financial aid packages) and possibly even make an early admissions deposit.
Early action plans, on the other hand are nonbinding agreements, meaning students can apply early but won't have to commit until the normal reply date.
"How many 18-year-olds are truly ready to make decision on where to attend college in the first months of their senior year of high school?" said David Hawsey, Earlham's vice president of enrollment management. "How many things do we buy without significant research? We want students and their families to know that we realize the unique challenges of the college application process and want families to make an informed choice. We hope other colleges and universities will follow this trend."
Additionally, Hawsey says Earlham and other institutions have observed that early decision students continue to apply elsewhere, even though early decision is a binding agreement (though colleges rarely hold students accountable).
"We're taking it a step further and avoiding the confusion and stress that this can cause families," he said, referring to Earlham's switch to an "early action" program that will give students more time to weigh their options.
.