A former University of Northern Colorado student who was put on a two-year suspension following a sexual misconduct complaint is suing university officials, alleging the University of Northern Colorado mishandled the complaint, the Greeley Tribune reported.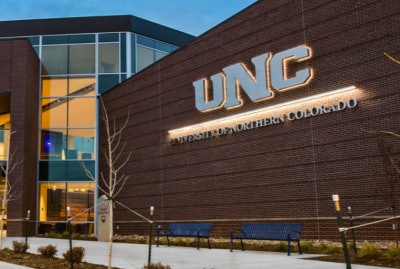 Torrence Brown-Smith, 22, filed the lawsuit last Monday. Brown-Smith was sanctioned in May after a February incident with another student led to sexual misconduct allegations.
Brown-Smith is now asking for a jury trial in the Colorado district court to reverse the school's decision and to be paid for damages.
In the filing, Brown-Smith claimed that the investigation and hearing into the allegations were inadequate, biased and had all White investigators and decision-makers. He also alleges that he was discriminated against as a male student.
In the filing was an account of the incident, wherein Brown-Smith and the woman engaged in sexual acts after the woman responded with "I guess" when he asked to kiss her.
"The filing indicates that, while the woman occasionally reciprocated his advances, her occasional resistance, which ranged from mild to more firm, was met with what he recalled as an appropriate response," the Greeley Tribune reported.
"At the point when Brown-Smith recounts he sensed he did not have consent, the filing says he stopped his advances."
According to the filing, the woman wrote: "Like it was consensual because he asked permission for most stuff but … part of me was like let's just see where this goes maybe there will be a connection."
The woman filed a Title IX report four days after the incident, "claiming much of what Brown-Smith did was 'without her consent,'" the Greeley Tribune reported.