After more than two decades, Belmont University president Dr. Bob Fisher will retire at the end of the 2020-21 academic year, reported The Tennessean.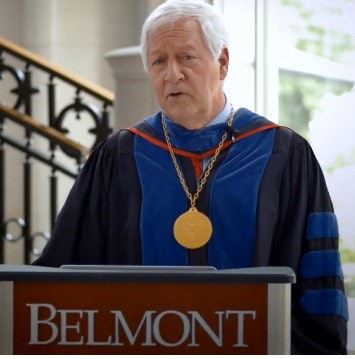 Throughout his tenure, Fisher was able to increase the school's presence nationally, including hosting the second presidential debate this year, double its undergraduate enrollment, add graduate schools in pharmacy and law, and invest more than $1 billion in new construction, renovations, and expansions across campus. There's even an intention to develop a medical school.
Fisher announced to the university's board of trustees on Monday that he plans to retire in May 2021. He also plans to take a year-long sabbatical, according to a news release.
The board of trustees has also invited Fisher to consider serving as the school's chancellor following his sabbatical, as the late Herbert C. Gabhart, also former Belmont president, once had.