Hendrix College has received $15 million from the Windgate Foundation, exceeding its $110 million campaign goal a year early, according to a Hendrix press release.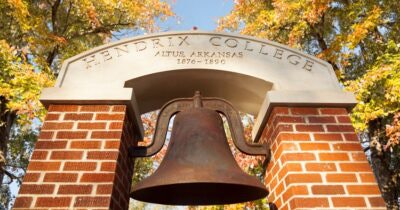 The campaign has received $129 million, with $114 million in gifts and pledges.
The campaign's end date has been pushed back from 2021 to 2023, with a new goal of $150 million. Now called "A Time to Lead: The Campaign for Today and Tomorrow," will also seek funds for Hendrix's endowment.
"During this campaign, thanks to the support of alumni and friends of the College, we have strengthened the academic and student life experience with new programs and initiatives," Hendrix President W. Ellis Arnold III said. "We have added new facilities that celebrate the residential experience and support student recruitment, and we have continued to make Hendrix more affordable and accessible for students and families."
As part of the extended campaign, Hendrix will start a residence hall renovation project this spring.
$10 million of the Windgate gift will be for endowed scholarships to Hendrix students.
"The time for Hendrix to lead is now. We know that many students and families are concerned by the cost of higher education today," Arnold said. "That is why we recently announced a tuition reset and lowered our tuition by 32% for new students."
"We also know that our current students' residential experience at Hendrix was disrupted by COVID-19," he said. "That is why – in addition to our tuition reset for new students – we developed a tuition-free fifth year program for current students to provide the opportunity to have a complete residential student experience at Hendrix."