A 65-year-old Eastern Michigan University professor is being sued by a student for sexual harassment, Click on Detroit reported. The lawsuit demands monetary damages and the firing of the professor.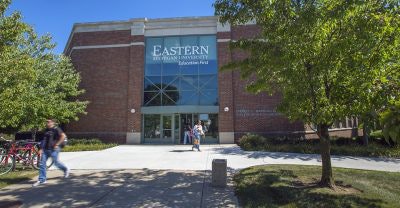 "I'm still trying to get over it, because as I said, I trusted him," said former EMU student Destiny Hayes.
Hayes allegedly emailed the professor about a law school recommendation, only to receive a photograph of his penis, a solicitation for sex and a request for Hayes to send pictures of her female genitalia, according to Jasmine Rand, one of Hayes's lawyers.
Hayes allegedly told EMU officials about the incident but was met with no action, Rand claimed.
"Adding insult to injury, Eastern Michigan University didn't do anything. To date, months later, it appears that they have not even begun an investigation," Rand said.
The professor's name and position remain listed on EMU's website as of Dec. 7, Rand said.
In a statement, EMU said that Hayes – graduated in April 2020 – met with EMU's Title IX Office on Sept. 1, 2020 about the August 2020 incident.