Tuskegee University has received $5 million from the charity established by philanthropist Stephen Feinberg, co‐founder and co‐chief executive officer of global private equity firm Cerberus Capital Management, according to a Tuskegee press release.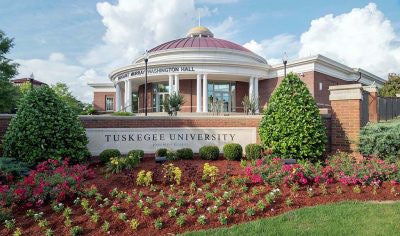 The gift – one of the largest single gifts from one person in the school's history – will fund the creation of the Stephen Feinberg Scholarship Program, which will give need‐based student scholarships.
"We're very pleased to honor our founder's philanthropic vision with a grant that has real potential to advance racial equity in postsecondary education and meaningfully impact opportunities available to bright and talented students," the charitable foundation said.
"African American families have been hit inordinately hard by the pandemic and by the recession," Interim President Dr. Charlotte P. Morris said. "The Stephen Feinberg Scholarships will provide vital need‐based assistance that will allow students to continue their studies in earnest."