Pennsylvania's Moravian College plans to become a university in a move that the college says reflects its growth and graduate program offerings, reports The Morning Call.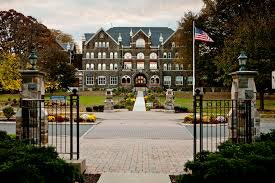 "Because of the increasing strength of Moravian, it is time for us to claim the prestige that a university title brings to any institution," Moravian President Bryon Grigsby said in a video on the website.
Moravian, which has an undergraduate enrollment of about 2,000, began the process this fall and awaits approval from the Pennsylvania Department of Education and the Middle States Commission on Higher Education. The college expects to become a university by then end of 2021.
According to The Morning Call, Moravian is America's sixth oldest college, having been founded in 1742 as separate boys' and girls' schools.