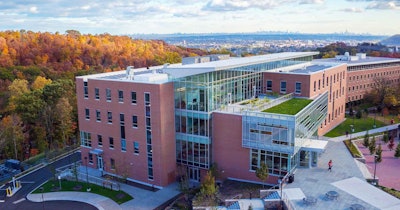 Under a new fellowship program, William Paterson University of New Jersey aims to support doctoral candidates from underrepresented backgrounds through mentorship and research assistance.
The fellowship is set to begin in August 2021 and is open to doctoral candidates pursuing the areas of educational leadership, psychology, music, management, communication disorders, marketing and sales, the school reported.
To provide more information to interested candidates, William Paterson University plans to host a webinar about the program Jan 14. Dr. Lori Patton Davis, chair of the department of educational studies at The Ohio State University, will give the keynote address focused on her own experiences in higher education as well as faculty of color recruitment.
"National research highlights the value of institutions investing in career success initiatives such as our new program," Dr. Kara Rabbitt, associate provost at William Paterson University, said in a statement. "Our pre-doctoral fellows program will provide mentoring and other experiences to support the selected participants as they simultaneously advance their instructional skills and scholarly plans."