Nearly 1,500 people – including students, staff, and alumni – have signed a petition declaring "no confidence" in the University of Vermont administration, three months after the school announced liberal arts program cuts, VT Digger reported.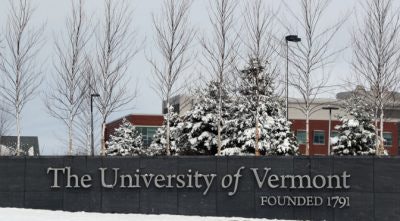 The petition – led by UVM United Against the Cuts, a group of students and faculty organizing against the program terminations — is directed at the UVM board of trustees, next meeting in May.
"In year two of President [Suresh Garimella's] tenure as president, it is now clear that he and his administration have betrayed the mission of the University of Vermont," the petition reads.
The petition also criticized the school's December ending of its first-generation student and disabled student support program when it lost grant funding, calling the closure "a lack of commitment to racial justice and diversity."
However, UVM spokesperson Enrique Corredera has disputed this claim, arguing that the U.S. Department of Education had discontinued the grant.
"Our faculty have taken blow after blow, watching their colleagues retire or their contracts non-renewed, courses disappear, areas of expertise lost," wrote French professor Dr. Meaghan Emery in her petition signature.
All cuts contested by faculty must be reviewed by the faculty senate, which has not yet begun. The senate will then recommend a decision to the school's board of trustees.